Introductions can be the hardest part of the paper to write. Oftentimes you know what you want to write, but you aren't sure how to start. I'm here today to help you with that start by showing you how to write a strong introduction in five easy steps!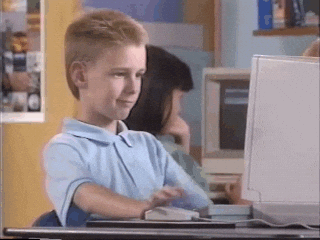 Step One: Draw your reader in.
You want your reader to be interested in your writing; therefore, you must reel them in! You might be asking yourself "How do I do that?" Don't worry, I will tell you with some dos and don'ts.
Do start with something catchy. If you are writing about WW1, start with something unique (that is relevant to your topic!). It is boring to read "World War one began in 1914." Instead try this "In 1914 the face of global warfare would change forever." Do you see how this is more interesting?
Don't start with a quote. You want to start with your own words rather than someone else's. When you start your paper with a quote, it makes you appear to be unsure of what you are saying. It can also make you sound like you are writing at a high school level. Take care to avoid this pitfall. This is your paper, your reader wants to hear your words not President Woodrow Wilson's.
Step Two: Provide Background!
What is your paper about? This is not your thesis, but will tell your reader about the big picture behind what you are going to write about. Continuing with our WW1 example, I would go on to say "World War one was an unprecedented event that changed not only the landscape of warfare, but also introduced the concept of an ambiguous enemy." Your reader knows that you are going to talk about how WW1 changed warfare, but they don't know exactly what you are going to talk about yet. You are going from a broad idea to your narrower thesis.
Step Three: Be Introductory
Remember that you are writing an introduction. You do not need to get into the nitty gritty of your ideas yet, you will have time to expand in the body of your paper. Your introduction should be concise and get to the point of what you are getting ready to talk about. Speaking of getting to the point…
Step Four: Your Thesis
Your thesis is the most important part of your introduction. This tells your reader exactly what the point of your entire paper is. Therefore, it should be easy to spot and understand. Here is my thesis for the WW1 example: "During WW1, warfare was changed due to the increase in advanced technology." This is the point I am going to argue in the body my paper. Typically your thesis should be the second to last sentence in your introduction. This means you are almost done!
Step Five: Transition
Finally you are ready to transition into the body portion of your paper. You can now expand on those ideas you have had since you set out to write your paper. First, though, you need to use a transition sentence to move from your introduction to your first body paragraph. Think about what you want to expand on first in your paper, then introduce it briefly in your introduction. For example: One piece of advanced technology was the use of trench warfare instead of face to face combat. There! Now you are ready to begin your paper.
Tips and Tricks
You don't have to start drafting your paper with the introduction. If you know what you want to write in the body, but are stuck on the introduction, then begin writing what you already know. You can always come back to the introduction when you have a better idea of how you want to begin. In the writing center we often suggest this to writers who have trouble starting out or are stuck on their introduction paragraph. There isn't a law that you absolutely have to start with the introduction, so write what you can and go back to it when you are ready.
You can also start with your thesis. If you know your argument then start with that and write around it. This will help guide not only your introduction, but with the larger paper as well.
Now go forth and write great introductions!
–Melissa